Yarn Guide Ring Knitting Thimble
Have you ever used this? is a convenient ring type yarn guide that slips on your finger and separates yarns.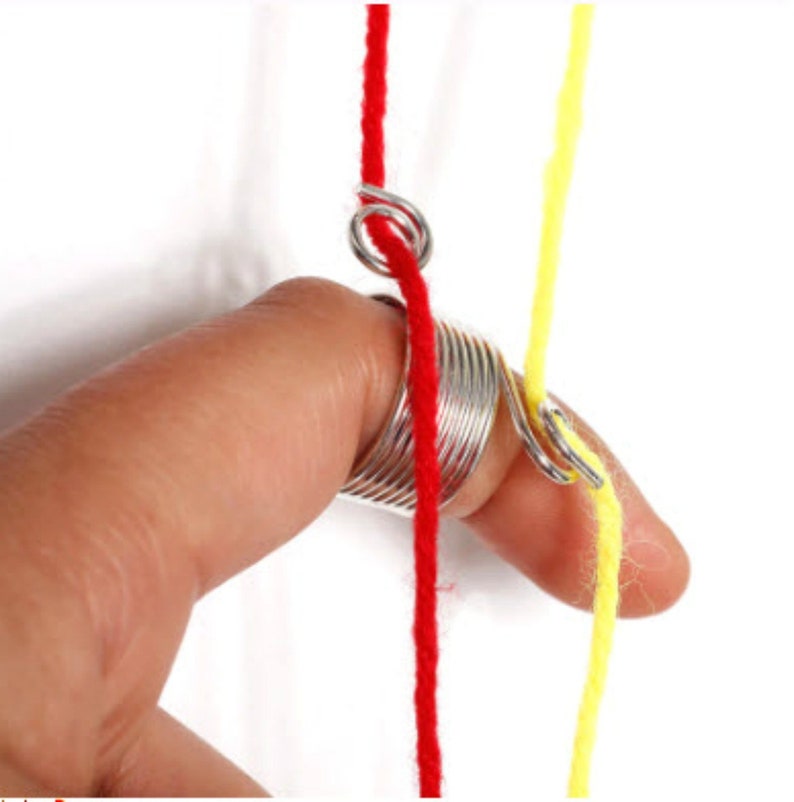 https://www.etsy.com/listing/732164183/yarn-guide-ring-knitting-ring-tool-yarn

This ring worn on the tip of your finger, features two yarn guides to control fibers,to helps hold yarns and keep an even tension Works well, comfortable and stays in place
What is more, it reduces the strain on your forefinger.
If you have RA, arthritis or any other hand issues, this could be a huge help
A TRICK TO KEEPING THIS THIMBLE IN PLACE - take a pair of needle nose pliers and stretch the spiral out just a little so that it can hook over your knuckle and that way it doesn't budge