ToppyToppyKnits
CELEBRATE MOVEMBER
Pink ribbons are put away the final days of October
In November
another trademark cancer awareness symbol begins to grow—literally.
That's because this month is considered "No-Shave November" and facial hair can be found everywhere.
Eventhough almost everybody knows what the pink ribbon campaign is for, many people doesn't know that No-Shave November is a month long awareness campaign meant to bring attention to prostate cancer.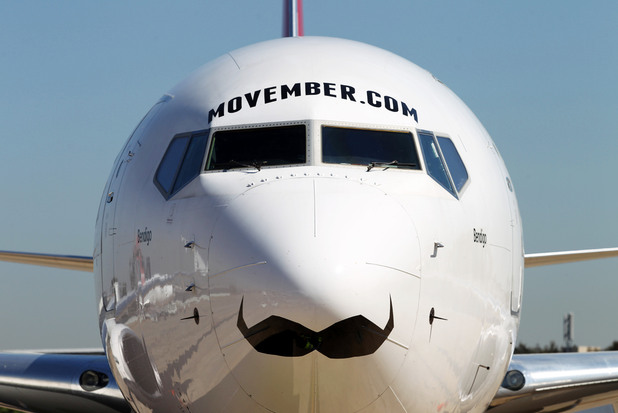 Movember (Mo is Aussie slang for moustache, and "November") is an annual, month-long event. This involves the growing of moustaches during the whole month of November to raise awareness of prostate cancer and other male cancer and associated charities.
The goal of Movember is to "change the face of men's health.
All this month long, you can expect to see all kind of moustaches everywhere
Since 2004, the Movember Foundation charity has used Movember to raise awareness and funds for men's health issues in Australia and New Zealand.
In 2007, the Foundation launched campaigns in: Canada (funds raised go to the Prostate Cancer Research Foundation of Canada)
Spain (FEFOC)
The United Kingdom (Prostate Cancer UK)
and the United States (the Prostate Cancer Foundation and the Livestrong Foundation)
A non-foundation Movember event has been held in the Cayman Islands by a "MOvember Committee" since 2006. The event has been sponsored by CML Offshore Recruitment and raises funds for the Cayman Islands Cancer Society
In 2008, the Movember Foundation started the event in the Republic of Ireland. The beneficiary in that country is Action Prostate Cancer, an initiative of the Irish Cancer Society